This Service is in Beta Mode please contact us directly for more information.
Right financial solutions for small & medium businesses
We have partnered with financial institutions and matched their services to small and medium business needs.

Your Basic Financial Needs in One Place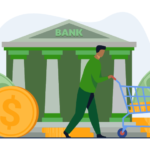 Grow your business with lenders matched to your business. Whether bank or private lending, we help you find the right one.
Craft ethical and moral tax strategy to ensure you pay the least amount of tax allowable by law. Optimize the way your business income is structured.

Consolidate your debt into an affordable payment plan and minimizes or eliminates interest. This helps minimize credit damage and decrease interest.

Accounting made simple for small and meduim businesses. No mater what your industry, we have you covered for books.
Our financial Concierge will evaluate your brand, business, goal and/or the problem you are facing.
Our expertise will analyze your business financial needs and will devise an ideal package.

Based on your needs analysis, a strategy along with an ideal package is devised for you!
we start to deliver our services and will keep you up to date with our bi-weekly/monthly reports.
Jorbo Solutions delivers an effective financial solution to small and medium companies to help them achieve their short-term and long-term financial goals.
At Jorbo, we utilize the company's finance by reducing their taxes and debts to become more efficient. While providing all the necessary financial knowledge to our clients, we help them to maintain that efficiency in the long term.
We are confident in providing the most suitable and customized strategy for our clients through the strong partnership we have with the top 40+ financial institutions in Canada such as TD, RBC, Fidelity, CIBC, Equitable, BMO, etc.